Accurate. Reliable.
On Time. On Budget.
DMI provides machining services to support a range of industries in Canada and globally. We specialize in Computer Numerical Control (CNC) machining using state-of-the-art lathe, mill, and waterjet technologies.
Since 1998 DMI has provided machining and manufacturing services to meet a wide range of needs, ranging from prototype development for outer space to aircraft parts to deep-sea emergence repairs.
At DMI we ensure that the work for each client is accurate and on time. Utilizing ISO 9001:2015 standards, our clients can rest assured knowing that their project meets stringent international QA standards.
Throughout the Covid-19 pandemic, we made investments of more than $1.2m to ensure that we can continue to meet the needs of clients while maintaining our competitive advantages of efficiency, high QA standards, and cost-effectiveness.
Please drop us an email or reach out by phone to discuss how we can help you meet your needs.
DMI. We're here to help you succeed. 
Milling
In early 2021 we added a fifth CNC milling machine. This 5-axis mill provides clients with highly efficient, advanced machining services for manufacturing complex parts. DMI is committed to providing clients with the benefits of the latest technological advances.
Turning
In 2021 we expanded our CNC lathe capabilities. This is optimized for turning large dimensional stock with multi-axis live tooling.
CMM
Our coordinate-measuring machine, or CMM, is a value-added service for clients. DMI uses a CMM to maintain exceptional quality assurance. Additionally, clients can use our inspection facilities to validate other work independently. Our CMM has a resolution of 0.0005mm.
Reverse Engineering
Many clients have very specific needs. We have completed projects for emergency repair of sea-floor wellheads, aerospace retrofits, and critical infrastructure, as well as personal and small-business needs. Our CMM room is critical when reverse engineering is time critical.
Waterjet
In 2021 DMI expanded its services, investing in a 5-axis waterjet table. This investment opens new possibilities for clients. Our waterjet uses highly pressurized water at 60,000 psi combined with garnet abrasive that can cut virtually any material.
Production
DMI can meet all machining needs from prototype to high-volume, cost-effective production. We work with our clients to deliver consistent quality and excellent economics of scale while improving the production process for optimal workflow.
Our story: A passion for excellence!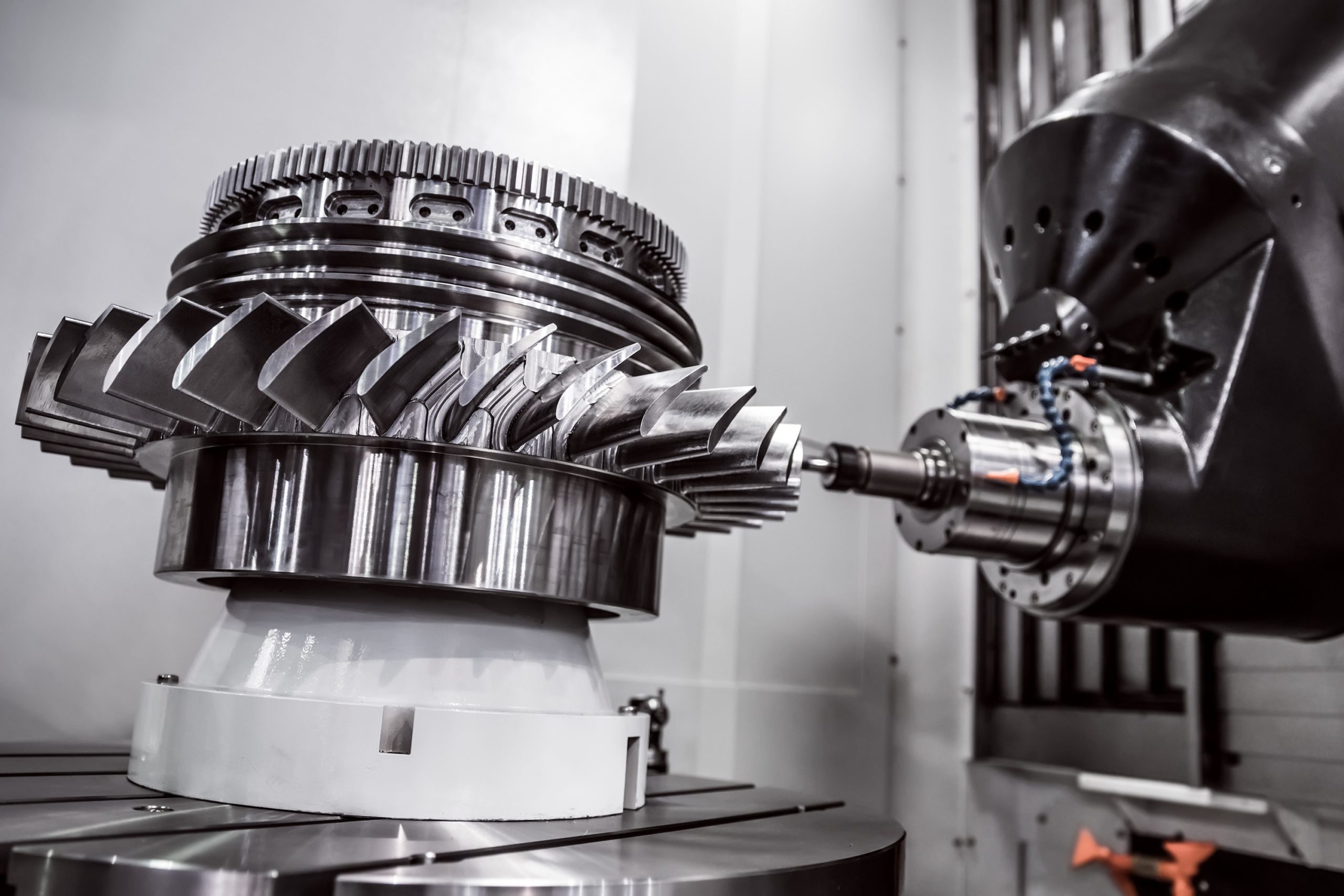 Over the past 30 years, computerized numerical control (CNC) has transformed the machining industry.
Traditionally, skilled workers operated lathes and milling machines manually. The expertise of the operator limited the accuracy and speed of production. It took a machinist many years to develop their skills, improve accuracy, and increase their speed. A finished product was only as good as the person who made it. Reputation was everything.
DMI has earned an impeccable reputation for precision, dependability, and honesty. Early clients were developing high-tech products for aerospace and deep-water research, demanding precision machining. Word of DMI – and its reputation for outstanding accuracy, quality control, and competitive pricing – quickly brought it to the point where it could expand its services and meet the growing demands of clients by investing in CNC technologies.
Today, DMI operates the most technologically-advanced CNC machining facility in Newfoundland and Labrador.
With investments exceeding $2.5M in skilled technicians and equipment, DMI now offers world-class services to clients in Newfoundland and Labrador and throughout Canada and North America.
DMI. We're here to ensure you succeed.
Proudly serving companies
that are helping grow the
Canadian and global economy.
Aerospace
Oil and Gas
Subsea
Marine
Mining
Research and
Development
Doosan Puma 5100 XLY
Large-capacity Lathe
Max. Turning Diameter: Ø550mm (21.7")

Max. Turning Length: Ø3040mm (120.7")
Swing Over Bed Ø817mm (32.16″)

Spindle Bore: Ø166.5mm (6.5")

Y-axis Travel: 150mm (5.9″)
Live Tooling: 12 positions
Spindle: 21″ (1500 RPM)
GF Mikron HPM 1350u
High-performance 5-axis Mill
X-axis Travel: 1350mm (53.15")
Y-axis Travel: 1150mm (45.28")
Z-axis Travel: 700mm (27.56")
Load Capacity: 1587kg (3500lb)
Spindle: 24 000 RPM
Flow Mach 200
Multi-material Waterjet
XY-axis Travel: 3987mm X 1828 mm (13'1" X 6')
Z-axis Travel: 203mm (8")
Sheet capacity: 1524mm x 3048mm x 203mm thick (5′ x 10′ x 8″)
2D to 5-axis cutting
Taper control and compensation (up to 60

° for complex bevel cutting)

Cut both flat stock and diverse geometry parts
Easily cut materials from stone to carbon fiber
High Standards for Our Clients and Our Team
DMI is ISO 9001:2015 registered, ensuring that we meet clients' standards in various industries.
We are in the process of expanding our ISO certification to include AS9100, an international quality management standard utilized by the aerospace industry.
We understand that your business needs to operate 24 hours per day, 365 days per year. 
DMI provides clients with 24/7 emergency service to ensure that your business can meet its obligations. 
By  providing 24/7 on-demand services, we help our clients save valuable time and money.
Jason Miller
(709) 743-2049
Donald Fillier
(709) 725-2488
Office Hours
Monday to Friday
8:30 AM to 5:00 PM
Evenings and weekends
by appointment



Address
Design Manufacturing Inc.
1279 Topsail Road
Mt Pearl, NL
Canada
A1N 5G3
Phone
(709) 747-2220